Our Story
The Acoustics are a lively band from the Hamilton Ontario Canada area, playing their own original folk/rock, world/roots, music. Their music is originally composed compilation of distinctive musical arrangements complimented with Bonnie Bell on Violin, Vince Spoto on guitar and vocals, and Alfonso Spoto on Accordion.
For the past 16 years, they have been cultivating their own unique music for local fans and venues. During this period they have released three complete albums CD's and four single online releases, all recorded, mixed and mastered at Grant Avenue Studio.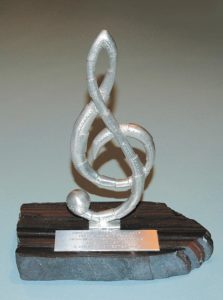 Achievements
The Acoustics were first recognized for their musical achievements in 2004, when their CD "A Thousand Yesterdays" was the winner of the Hamilton Music Award for Best Instrumental Recording of the Year.
Next, their CD "Forever and a Day" was named Folk/Traditional recording of the year at the 2008 Hamilton Music Awards. "Forever and a Day" went on to come in second place for World Album of the year at the 2009 JPF Music Awards in Nashville, Tennessee. Subsequently, the album was nominated for two 2009 Hamilton Music Awards: Folk/Traditional Recording of the year and Instrumental Recording of the year.
"Erie Long", was nominated for Folk/Traditional Recording of the Year at the 2013 Hamilton Music Awards.
Fan Support
Helping Listeners Find Their Artists
Dying for some new tunes? Play On Entertainment helps you:
Find Concerts- We offer detailed information on time, location, musicians, ticket prices, concessions, and parking at concerts throughout the Southeast.
Play Your Favorites- Our webcasting feature lets you listen to thousands of artists from throughout the Southeast. You can also follow individual artists, design playlists, and receive updates.
Follow the Latest Trends- Our site allows you to follow your friends, listen to their playlists, and see what songs they're listening to at the moment. With Play On, you'll never miss a music trend.